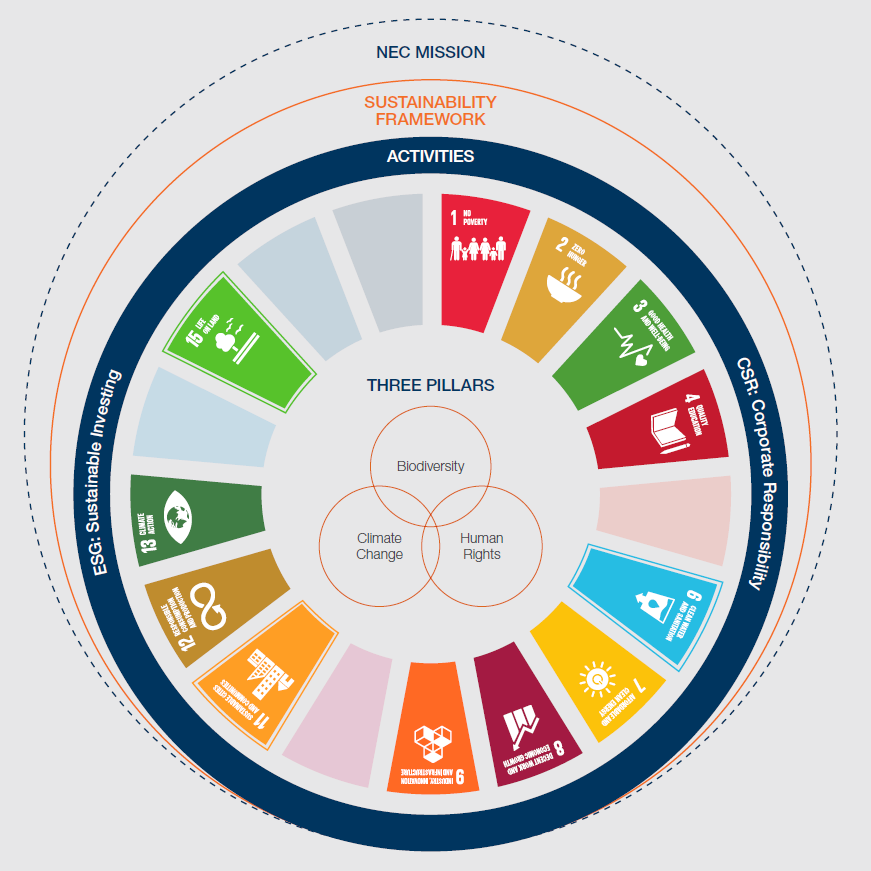 NEC's Sustainability Framework is based on Three Pillars – climate change, biodiversity and human rights – and is built around a set of material SDGs to the company. It is supported by NEC's Sustainable Investment ("SI") Policy and Procedures, as well as our publicly available Climate Change, Biodiversity and Human Rights Position Statements.
This set of policies is complemented by our supply chain risk management commitments, which are based on a publicly available Supplier Code of Conduct. All policies and codes are reviewed regularly by the Head of the ESG team, and approved and signed by senior management of the firm.
NEC reports under the EU Sustainable Finance Disclosure Regulation ("SFDR"). All its funds are Article 9 funds and disclose according to this categorisation. EU SFDR Disclosures for NEC can be found here.