Featured Story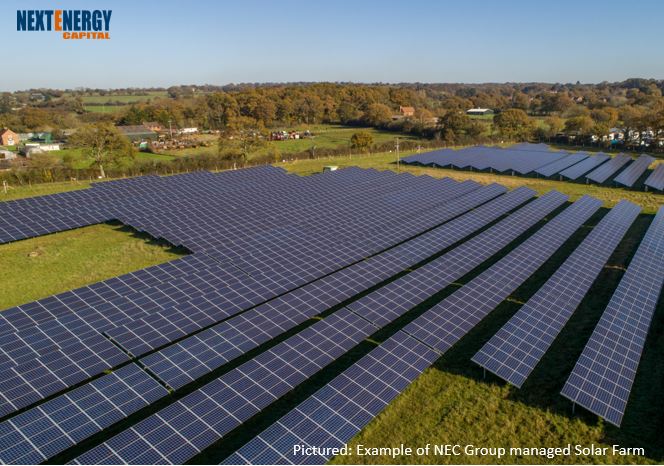 NextPower III ESG Acquisition Update | 45.3MWp acquisition in Chile – Portfolio Guanaco II
London, July 14th, 2021 – NextPower III ESG ("NPIII ESG"), NextEnergy Capital's international institutional solar fund, is pleased to announce the acquisition of Portfolio Guanaco II ("the portfolio") in Chile, adding a further 45.3MWp generation capacity to NPIII ESG.  This is the second portfolio NPIII ESG has acquired in Chile, after the acquisition of the original 42.2MWp Guanaco portfolio in Q4 2020, strengthening NPIII ESG's position in the Chilean solar market.
The acquisition of Guanaco II brings NPIII ESG's portfolio to 21 plants for an installed capacity of 485MWp.  This latest success further demonstrates the investment manager's ability and skill to identify and acquire attractive investment opportunities.
The acquisition of Portfolio Guanaco II covers 5 separate projects located in the Central and North regions of Chile.  The combined generation capacity of these projects adds up to 45.3MWp, with the portfolio benefiting from 100% regulated revenues, with the energy sold covered by the stabilized price scheme PMGD regime.
The portfolio was developed by a leading Spanish developer which has a global pipeline of more than 6GW in various stages of development in the European market (Spain, Italy, and the United Kingdom) and Latin America (Chile, Peru, Mexico, Argentina, and Colombia).
NPIII ESG is a private fund exclusively focused on the international solar infrastructure sector, principally targeting projects in carefully selected OECD countries, including the US, Portugal, Spain, Chile, and Italy.
(more…)
Next Page »